A company's success depends on more than revenue. Factors like quality of talent and overall employee satisfaction also play a significant role in ensuring top companies not only attract the best talent but retain them, as well. So what's the secret to success? According to Allegis Group's Vice President of Human Resources, Tanya Axenson, it starts with having a strong company culture.
As the person in charge of all aspects of global human resources, including the strategic direction for human capital initiatives, Tanya's leadership philosophy focuses on the importance of inclusion, engagement, and a commitment to helping individuals realize their professional and personal goals – all of which are deeply embedded in the Allegis Group culture. We recently sat down with Tanya to discuss the significance of company culture. Here is how the conversation went.
Q: What is Allegis Group's culture and how was it established?
Tanya: Allegis Group's culture is based on creating opportunities for others, and this foundation was formed organically around the beliefs of the company's founders Jim Davis and his cousin, Steve Bisciotti. They believed that meaningful relationships were the determining factor in a competitive business model. They were also inspired by a greater purpose to serve others. At Allegis Group, we therefore encourage the formation of relationships in and out of the workplace to positively impact our employees' lives and the communities in which we work and live.
At Allegis Group, leaders are evaluated on their legacy, that is, how many people they have promoted and developed. This approach fosters an organization where employees, even in entry-level positions, feel valued and invested in. Every leader is compelled and inspired to know what drives and motivates their team members. From there, they can craft development plans to ensure we're continually growing the future leaders of this company.
Q: How does Allegis Group promote its brand culture to employees?
Tanya: We have a foundational expectation of all employees, especially our leaders, to act as keepers of the culture. So whether you lead five or five hundred people, you must keep a spotlight on the importance of our culture, as well as set cultural expectations by visibly embodying our mission, goals, and values. We communicate and live our culture through the four core values upon which the company was founded: the importance of a person's character, pride in working hard as a team and demonstrating a competitive spirit, trust as shown through deep relationships and valuing differences, and a desire to serve others. This value system is ingrained in our new hire orientation, is visible at our over 500 global office locations, and is reinforced through daily actions of each employee.
Q: How does Allegis Group ensure a consistent culture across its companies?
Tanya: Our strong culture and shared core values connect all the Allegis Group companies. For example, Aerotek, which provides staffing and recruiting services for technical, professional, and industrial positions in virtually every major industry, maintains guiding principles that empower employees to uphold company expectations. The guiding principles of honor your promises, build a legacy, treat everyone with respect, and work together with pride and passion dynamically reflect the four core values that make up the Allegis Group culture.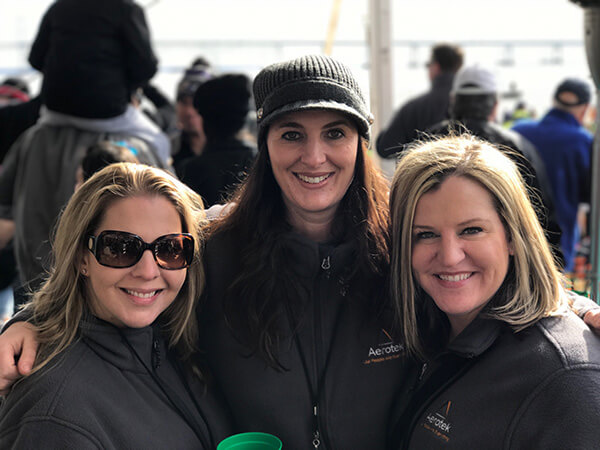 Q: So beyond promoting a strong company culture among existing employees, tell us why it's also important to discuss company culture with job candidates during the recruitment process.
Tanya: The hiring process is often described as a time where job seekers try to impress potential employers. This characterization is only partially correct. Today, the hiring process has become a getting-to-know-you period for both the company and potential talent. As such, future employees must be well-informed of a company's culture to ensure that their expectations and our reality align to create the right fit because disconnects can lead to turnover and employee dissatisfaction. Companies want the opposite. They want satisfied and engaged employees because those employees are more productive, and productivity transfers into revenue.
Q: How should interviewers assess if a candidate is a good fit for the company's culture?
Tanya: Not all cultures are a good fit for every person. The hiring manager should ask probing questions designed to indicate whether a candidate would thrive as a member of the community. For example, the interviewer should find out if the candidate is looking for a rules- or principles-based leadership style. It is the interviewer's duty to paint a realistic picture of the company.
Q: How can companies build and develop a healthy culture? What impact can diversity and inclusion (D&I) programs have?
Tanya: First, leadership must understand their current culture and then make strides toward embodying the type of culture they envision for the company. Consult with employees to determine what changes need to be made to get there and ensure people across all levels and geographies are included in the process. Employees need to feel their voices are being heard and that if changes are needed, leadership will enable and support strategies that drive positive change.
Another critical component of company culture is having a diverse and inclusive workforce and workplace as it builds strength across all areas of the business. Great D&I programs give all types of workers a fair chance, and, when complemented with fair compensation, paths to advancement, leadership opportunities, and community involvement, create great career opportunities for everyone.
Q: What role does Corporate Social Responsibility (CSR) play in company culture discussions?
Tanya: Since our company was founded, we've always aspired to serve others. A commitment to CSR connects Allegis Group and our employees to our communities, customers, and future talent. For example, mentorships, youth programs, and getting involved in charity events are critical partnerships that raise awareness about the company to talent from diverse backgrounds. But for us, CSR is so much more than that. Across the entire enterprise, you'll encounter people who are genuinely passionate about CSR initiatives as it's an important aspect of personal development. On a corporate level, Allegis Group financially supports the causes our employees care about, such as feeding the homeless and donating interview clothing. Many of our employees – at all levels of the organizations and across the globe – actively engage in activities that strengthen the workforce like mentoring underserved and underprivileged populations, providing technology education, promoting economic independence, and so much more.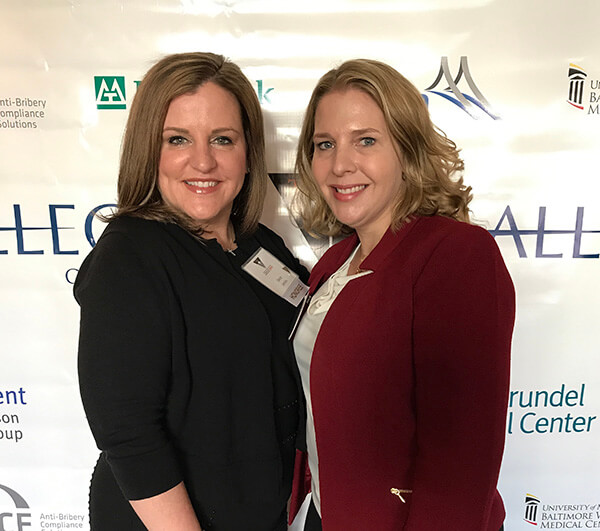 Q: Before you joined Allegis Group and worked for our company Aerotek before that, you practiced as an employment and labor law attorney. Was company culture a part of your lexicon in those days?
Tanya: While company culture was not part of the everyday conversation when I was a practicing attorney, every organization or group has a culture. I was privileged to work at an amazing law firm that valued its people and invested in our growth and development. I have been truly blessed in my career to have found committed mentors who have guided me every step of the way. And, so while we didn't talk about culture, it was always there – setting expectations for interactions and how the organization would evolve.
Q: How do you spend your free time?
Tanya: As a single mom of two spectacular children, I spend most of my free time involved in their lives and activities. We have a small boat and try to spend as much time on the water as we can – just being together as a family or having friends join us. I also love to travel and experience new places and cultures.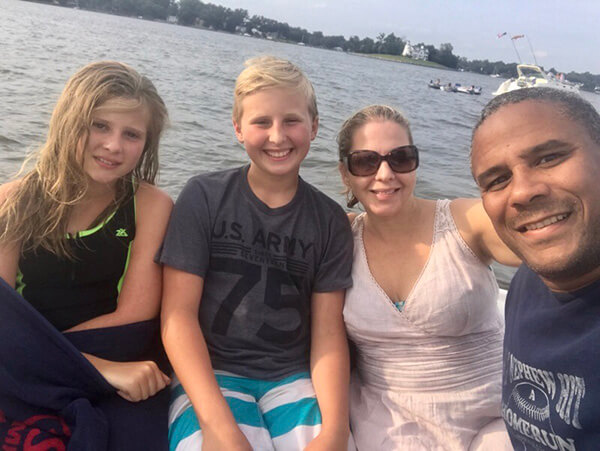 Q: Any recent trips?
Tanya: I recently had the opportunity to travel to Sydney and Shanghai for work. It was truly impactful to spend some time building those critical relationships with the HR teams in those cities and across our Asia-Pacific operations. The Allegis Group leadership teams in those cities are phenomenal, and I came away from my office visits with a robust understanding of their business opportunities and challenges. I feel much more capable of truly helping them with their people strategies after spending some real time in their operations.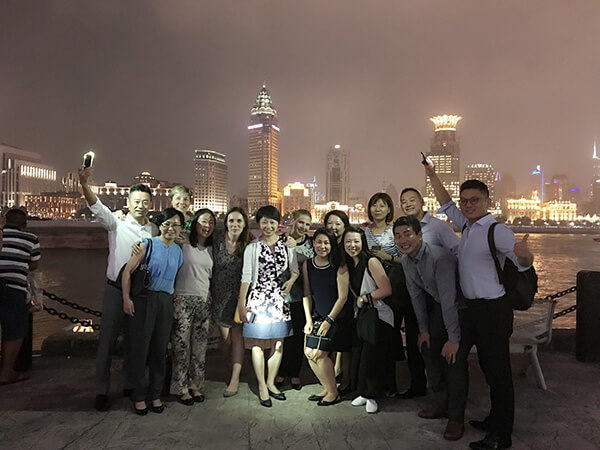 My significant other and I also took my children to London and Paris, which was the trip of a lifetime for them! I lived in London during college, and it was such a blessing to show my children my favorite city and old hang-out spots. They loved the history and the vibrancy of both cities. I think they will have the same love of exploring new places that I have, so I'm excited for more trips in the future.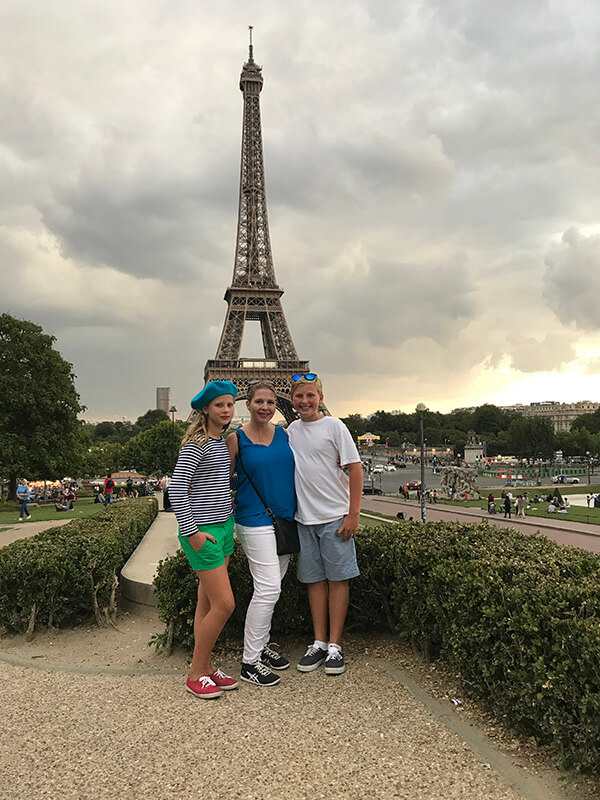 Q: Reflect on your career for a moment. Could you envision that you'd be responsible for handling all aspects of global human resources for an $11 billion global talent solutions leader?
Tanya: I have always been fascinated by the "people aspects" of running a business. My father owned a small photography studio, and I grew up watching him navigate how to grow his business and lead his small team. I remember being captivated by the conversations we had over the family dinner table. When I went to college, I studied industrial and labor relations with a focus on human resources. After that, I went to law school and was a practicing attorney for a decade. But, no matter what, I always found myself drawn back to people issues, so I centered my career on labor and employment law. The transition to human resources and helping an organization grow and develop their people just happened naturally. I've never looked back!
Q: Today, what are you most thankful for?
Tanya: I am most thankful for my children. I have been truly blessed with them! Career-wise, I have been so blessed in every single position I've served in, so I guess I'm most thankful for opportunity. In every assignment I've held, my leaders have invested in me, challenged me, and shown me what's possible. My mentors have always worked to guide me and help me to see the possibilities – the opportunities – in every situation. When you look at a work challenge, be it a tough assignment or a career change, as an opportunity, it helps to frame that challenge – and life – in such a better light. I am so thankful for the leaders who invested their time in me and for those mentors who have guided me every step of the way. I hope that I can pay that support forward and help others see the opportunity in front of them.

Suggested Reading
3 Stories: Making a Different to Empower Tomorrow's Leaders
Making a Difference and Giving Back to Our Local Communities
Culture in the Workplace: A 21st Century Evolution
Meet Andy Hilger, Allegis Group's New President
Serving Others: Celebrating Allegis Group's Activism and Volunteerism