Activism and Dedication: Key Components of Allegis Group Culture

Recently, teams across the Allegis Group network of specialized
staffing and recruiting companies
have been busy actualizing our commitment to
Corporate Social Responsibility
(CSR). As a central part of our culture, the CSR initiatives that our employees take part in not only help develop the communities in which we live and work, but they also impact the way we conduct business and how we operate in our daily responsibilities.
We're thankful as we approach the Thanksgiving holiday for the opportunity to come together and make a difference. Read on to see what we've been up to lately!
Habitat for Humanity of the Chesapeake
is a part of Habitat for Humanity International, a nonprofit housing ministry that envisions a world in which everyone has a decent place to live. Recently, Allegis Group's Web & Creative Services team lent a helping hand to put the finishing touches on a few newly constructed, single-family homes in southwest Baltimore's Mount Winans neighborhood.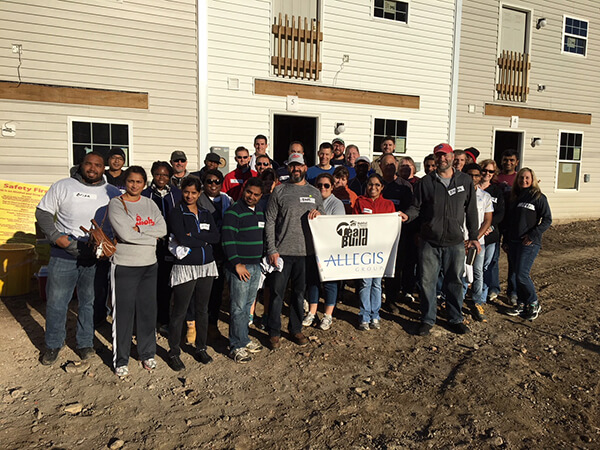 Major, Lindsey & Africa's
New York City team also participated in a Team Build program with
Habitat for Humanity
. The project, known as Construction in Queens, is an effort to rehabilitate vacant, dilapidated homes for low-income families. Once these homes are completely renovated, they'll be inhabitable for the first time in close to 20 years.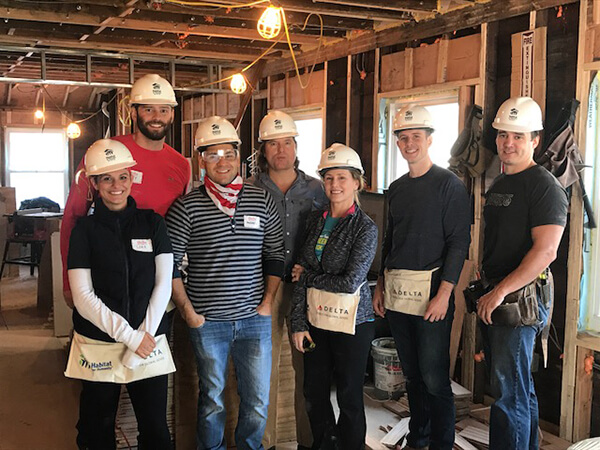 Furthering our efforts in housing, our company
MarketSource
partnered with
HomeStretch
in Atlanta to clean the interior of a housing unit for a low-income family. With this effort, the team was able to help fulfill HomeStretch's mission of providing supportive housing and programs that equip working families to regain and sustain permanent housing.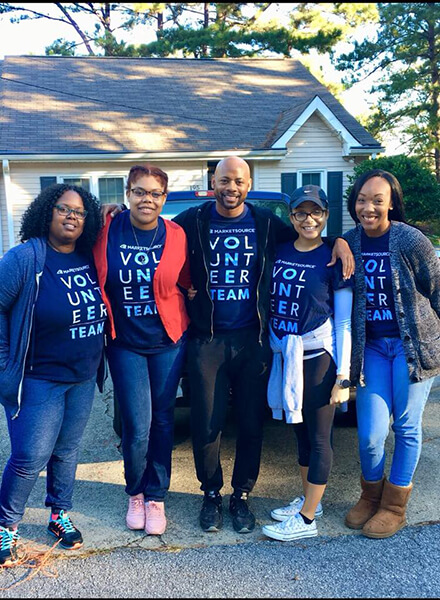 In another example, Allegis Group's Ethics, Compliance, and Risk Management Team recently volunteered their time with
Second Chance
, a nonprofit organization that provides people, materials, and the environment with a second chance. The organization starts by deconstructing buildings and homes from which they salvage usable materials, making them available to the public through 200,000 square feet of retail space. With the revenue generated, they provide job training and workforce development for those with employment obstacles in the Baltimore region. Our team was fortunate for the opportunity to spend the afternoon in the warehouse sorting materials and unloading trucks to help a great organization.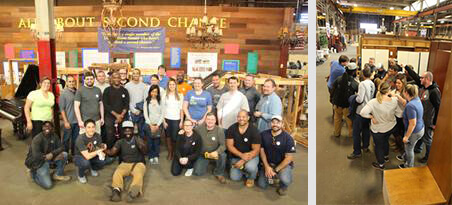 In another effort located near Allegis Group's Maryland headquarters,
TEKsystems
' Networking team took time out of the day to help make and serve lunches for
Paul's Place
, which provides programs, services, and support that strengthen individuals and families, fostering hope, personal dignity, and growth. With the help of TEKsystems and other volunteers alike, Paul's Place has become a catalyst and leader for change, improving the quality of life in the southwest Baltimore communities.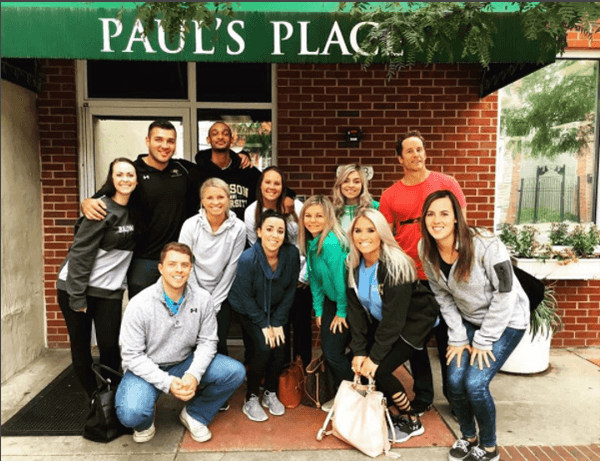 Finally,
Aerotek's
St. Louis team was proud to be one of three flagship companies supporting this year's
St. Jude Walk/Run to End Childhood Cancer
. The Aerotek team did an exceptional job of fundraising, exceeding their $15,000 goal!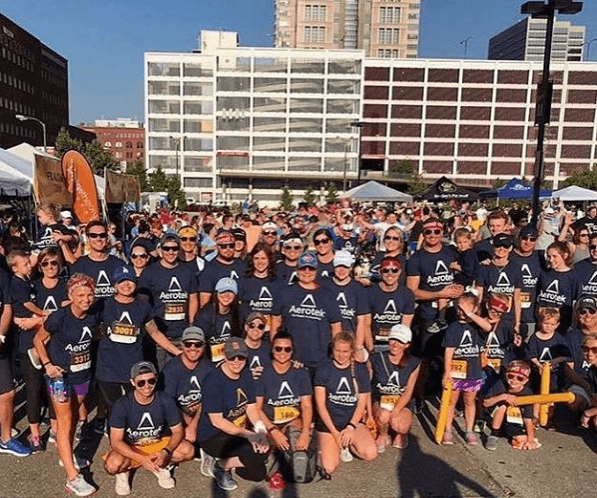 These are just a few recent examples of CSR efforts across the Allegis Group enterprise, but our support of the communities where we live and work through volunteerism and philanthropy never stops. To learn more about the core pillars of our CSR program,
click here
.
Related Articles
Global Head of HR Tanya Axenson Shares Her Passion for Company Culture, Family, and Developing People
Culture in the Workplace: A 21st Century Evolution
Making a Difference and Giving Back to Our Local Communities