In observance of Veteran's Day in the U.S. and Remembrance Day in Canada this week, we collectively thank all servicemen and women for their commitment and sacrifice. And as an organization that takes pride in employing veterans, reservists, and military service members, we wanted to highlight a few of the specialized skills and unique perspective they each bring to our global team, as well as some advice they share for those transitioning to the civilian workforce. We hope you enjoy these stories of service, enabling us all to understand their experiences better and build upon our inclusive culture.
Timothy Clark Jr., Environmental Health and Safety Controller, Aerotek
Tim joined the Marine Corps in hopes of gaining new perspectives and experiences. He served for two years as a military police officer and two years of infantry in the field. During his four years of service, he also took advantage of various college courses available to him. One memorable experience from his time in service was the lack of impact weather had on training and activities. Even in harsh conditions, he and his team pushed through together without complaint. Tim brings this valuable perspective to his team, instilling perseverance and adaptability in all that they do. "Bring the teamwork mission mentality you had in service to be a natural leader," he advises. "Take advantage of the leadership training you had in the military and continue to practice humility."
Jamiko Cooper, Retail Business Intelligence Manager, MarketSource
While Jamiko joined the Army in 2011, she now she serves in the Air Force Reserve and feels very fortunate to have been able to transfer from one branch of the military to another. What stands out to Jamiko the most about her military experience is the unity and "Brotherhood" that is forever present. "Never leave anyone behind," therefore, is a meaningful mantra to her. Military values have also made a significant impact on Jamiko's life. "They start to be ingrained in you and become a part of who you are," she says. "My military service has helped shape my ability to make precise decisions and act at a moment's notice to get a task accomplished. I am proud to still be able to serve my country and work in the civilian workplace."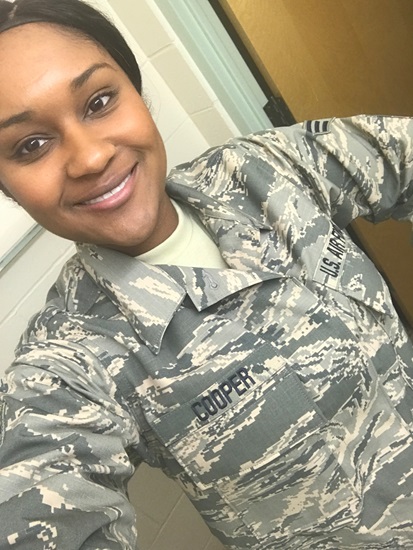 Irvin DeAndrei (Dee) Drummond, MarketSource Group General Counsel, Allegis Group
Dee joined the Army in 2003 during his time with the Maryland States Attorney's office. He served as a reservist in the JAG Corps in hopes of providing value from his professional legal training. From 2005 to 2010, Dee served in active duty as a Trial Counsel, Chief of Military Justice, and Chief of Operational Law in Fort Campbell and Afghanistan. During his time as an Operational Law attorney, he was responsible for helping develop the operational plan for the Combined Joint Taskforce-101 Afghanistan. "I learned how to take a holistic approach to problems," says Dee, reflecting on his service and how he marketed the skills he learned when shifting to civilian life. "My advice to those transitioning is to be confident in the skills and leadership development you honed throughout your time in service. These skills will immensely help you in any business endeavors in the civilian world."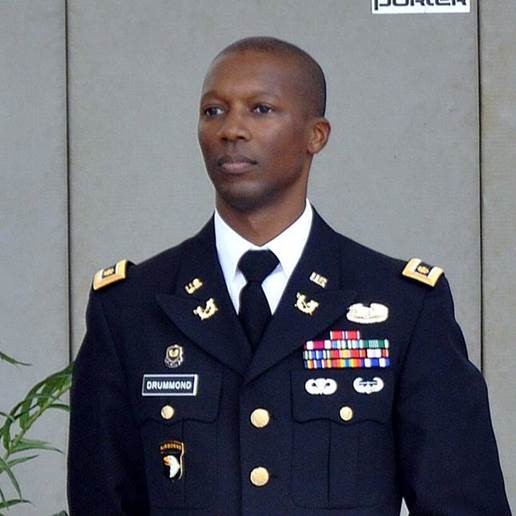 Joseph Motes, Recruitment Relationship Manager, Allegis Global Solutions
In 2000, Joseph joined the U.S. Army to serve his country and start the foundation of a stable career. Joseph served during both Operation Iraqi Freedom and Operation Enduring Freedom, completing three tours to Iraq, one to Afghanistan, and two to Kuwait. "During the War in Iraq, my platoon had been tasked to hand out food supplies to a local village outside of the capital city. Being able to directly impact the lives of so many was an unparalleled experience," he says. "My time before and after the military taught me that adaptability is the key to living in the civilian world." Joseph attributes his ability to create meaningful relationships, whether with a new team or client, to his time in service. He advises transitioning veterans to "know where you have been, what has made you who you are, and where you want to be."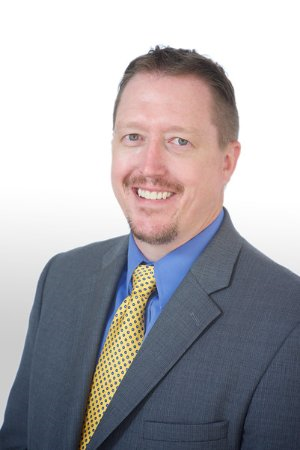 Shannon Murray, Strategic Change Manager, Allegis Group
Shannon received an appointment to the U.S. Naval Academy out of high school. After four years at the Academy, she spent six years as a Shipboard Supply Officer on two ships and a mobile diving unit. At that time, women were not allowed to serve on combatant ships. When that rule changed a few years into her service, Shannon became the first female supply officer on a destroyer and was deployed to South America for six months with her ship and crew. "Since the time I joined, the Navy placed heavy importance on everyone being part of the team and something bigger than themselves," she notes. "Thanks to my military service, I am passionate about making an impact in everything I do every day on the job. I appreciate all of those that are currently serving, including my two sons."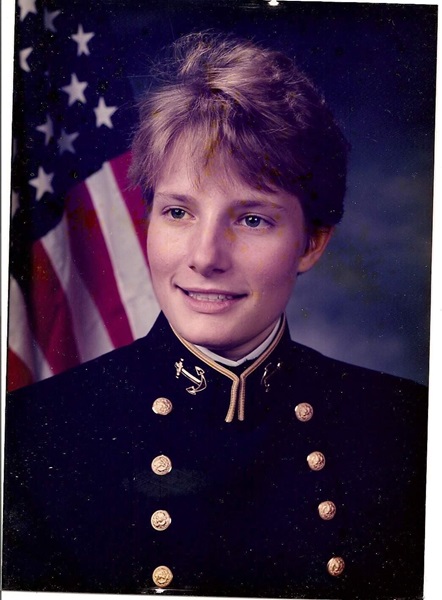 Neal Redman, Recruiter, TEKsystems
Neal initially joined the military by attending Army Basic Training in 2008. He completed his military career as a 1st Lieutenant in the Army National Guard, charged with piloting the UH-60 Blackhawk. Neal credits his mentality and experience in the U.S. Army with helping to give him the abilities to adapt and succeed early in his current role as a recruiter in TEK's Phoenix office. "I feel that having a mission and goal-oriented mindset, a trait often learned through military service, has attributed to my success in my career," Neal says. "I also thank my leaders and team members who have helped me adapt my military skills to my current role and aspirations."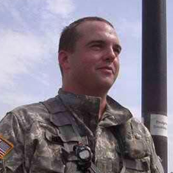 Chris Sharp, HR Coordinator, MarketSource
Chris attended reserve duty as a civilian during his senior year of high school. After basic training, Chris decided to change his reserve status to active duty, leading him to Ft. Sill, Oklahoma. "One of my most memorable experiences was when I first interacted with my family after nine weeks of basic training, where we were taught not to speak during meals and keep your head down," he recalls. "Come graduation, I was out to dinner with my family. My father was trying to talk to me, but I wouldn't look up from my pizza. He reminded me that I could slow down, enjoy my food, and enjoy my family. I realized how the military could take a civilian and transform them into a soldier with a military mindset within weeks. This mindset has allowed me to adapt and overcome in any situation that comes my way. I've also adopted a great appreciation for teamwork, especially with my HR team at MarketSource."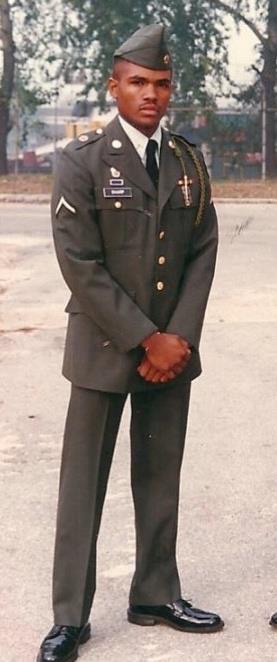 Lawrence Wilde, Account Manager, Getting Hired
Growing up in a small town in Maine, Lawrence sought to learn more about the world. When he joined the Army, he spent two years at the Defense Language Institute in Monterrey, California before transitioning to Hawaii for his first duty station. Lawrence later had the opportunity to live and travel all over the country and the world, opening his eyes to the importance of different cultures, views, and ideas. "Through my military experience, I was able to grow as a person and a leader and be able to relate to a wide group of people," he says. "After a decade of leading people through the military and in the private sector, I've learned to support and help people grow both personally and professionally."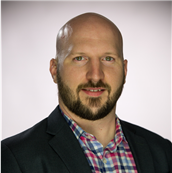 Audrey Winbigler, Quality Auditor, Aerotek
Joining the U.S. Navy in 2004, Audrey served on a ship in Norfolk, Virginia as a cryptologist and on two tours in the Mediterranean and the West Coast of Africa. "Many of my experiences in the military were eye-opening to me, especially an encounter with pirates off the western coast of Africa," she recalls. "Once the encounter ended peacefully, I gained a deeper understanding of our purpose and the impact we have on our teams, countries, and regions we serve." Audrey values the impact the military has had on her life, which has allowed her to travel and meet people from around the world with different perspectives. She attributes many of her skills and unique opportunities to her time in the military, such as her ability to build strong relationships, pay attention to detail, and adapt, all of which help lead her to success in her career. Audrey is on the left in the photo below.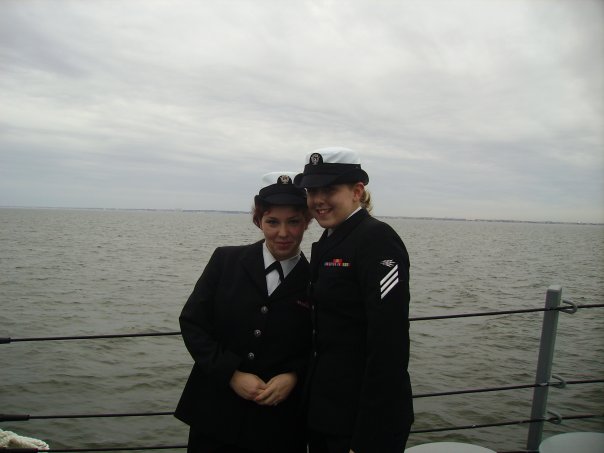 Join Us in Honoring All Who Served
We appreciate and honor the service, sacrifice, and commitment of servicewomen and men, inside and outside Allegis Group. As our veteran employees will attest, we have developed a workplace culture that celebrates and values their unique experiences and contributions to society. Veteran recruitment and engagement programs exist across the Allegis Group network of companies, culminating in veterans, reservists, and military spouses finding and sustaining meaningful careers.