For Franklin Reed, salary isn't everything. When he joined Allegis Group company TEKsystems as a technical recruiter in 2000, he was looking for something that aligned with his aspirations, as well as his values. A competing offer would have paid more, but it didn't take him long to realize TEKsystems was right for him. Eighteen years later and currently in the position of director of inclusion and diversity (I&D), Franklin loves everything about his job, providing opportunities for others, and taking part in service initiatives with team members. We recently sat down with Franklin to explore what motivates and brings him joy, as well as what he does for fun. Here's what we learned.
Q: Why did you join Allegis Group?
Franklin: My start at TEKsystems was interesting because prior to accepting the job, I was weighing two offers. One was from TEKsystems, and the other was from a global office supplier. Their offer was for $14K more, and provided more flexibility and a more clearly defined career path. However, I went for the position with TEKsystems because I was immediately engendered to the people who interviewed me, as well as the buzz about the technology industry in 2000. I was also drawn to the internal culture of the company and had a tremendous sense that I was going to have a bright future at TEKsystems, a feeling I didn't have when I reflected on the other opportunity. Although I was new to the nature and values of the company, I could see that the spirit of those values lived in each individual during my initial interviews and that spoke loudly to me.
Q: What drives your happiness at work and your continued career success?
Franklin: I absolutely love my job. While I'm often very busy executing our strategy, to me it doesn't feel like work. As the director of inclusion and diversity, I develop, execute, and manage strategic programs, initiatives, and events in support of our I&D strategy (Workforce, Workplace & Marketplace) that impact both our business and stakeholders, including internal employees, consultants, and clients alike. What I do today is so aligned with my purpose. I attribute this to a combination of knowing that I'm good at what I do but only because of what I like to call "the process." This process is the 18 years of serving in different roles including recruiting and account management, input from those who were interested enough to invest in me, and the various challenges, successes, setbacks, and triumphs that I've experienced and learned from – all preparing me for today. I'm fueled by a strong belief that we're only as good as our ability to fulfill our promise of providing opportunity for people. I feel deeply passionate about fortifying that promise for everyone.
Q: What skill would you like to learn & why?
Franklin: One topic that I would like to learn more about is the practice of data science. Because we are currently in a data-rich world, many of our decisions can be enhanced to the degree that we can better understand, analyze, and interrupt the data influencing those decisions. An old skill that I would like to reclaim is playing the piano. I would love to be able to sit down and just play again.
Q: Allegis Group companies believe in serving others. How do you related to this shared value?
Franklin: Across all the Allegis Group companies, corporate social responsibility (CSR) is so vital to who we are and how we engage with the world and communities around us. For example, the TEKsystems team in Chicago has spent the last 10 years supporting a public elementary school for severely disabled and economically challenged students and families. While they may have physical, mental, and cognitive limits, they are all so full of life and love. Through a decade of efforts, the TEKsystems team has made sure hundreds of children can celebrate Christmas and that the teachers, nurses, and staff are appreciated each year. Community engagement has always been a part of my own family's DNA, too. My mom manages the largest public food pantry for struggling families in the southern suburbs of Chicago, and I participate in their food distribution programs.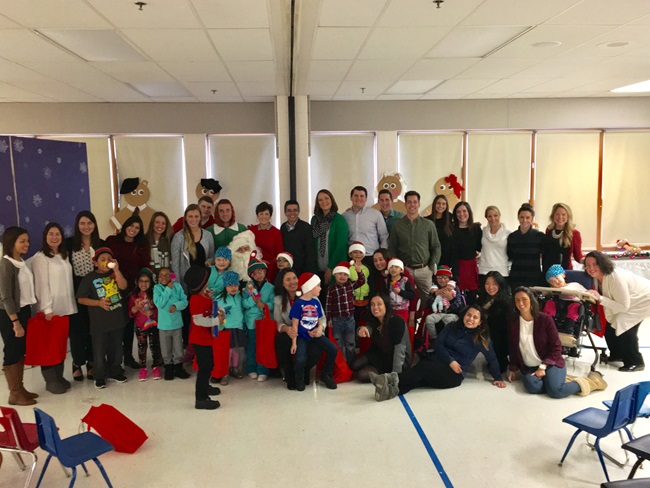 Q: In your role, describe some ways that have you provided opportunity to others.
Franklin: Inclusion and diversity is a direct derivative of our mission. We strive to provide opportunity not just for our internal partners but also for the professionals TEKsystems places on a weekly basis. My team and I spend our time and energy removing and minimizing barriers, and ensuring that regardless of background, experience, or any other identifier, everyone has opportunity. My job also involves exploring how to create a work environment where our differences are an enabler to our success and a strategic advantage. This may mean challenging norms and/or reinforcing tried and true practices. I'm deeply committed to my team, as well as my role and responsibility to look across the entire organization to ensure everyone, regardless of role, tenure, and location has equal opportunity to achieve their goals.
Earlier this year, I had the opportunity to be involved in piloting a new IT career course in Baltimore with TEKsystems' partners Per Scholas and Living Classrooms. The 15-week Network and Help Desk IT Career Course taught students to troubleshoot and maintain computers, software, networks, and mobile devices, while also providing industry-standard CompTIA's A+ and NETWORK+ certifications. Ultimately, this initiative is about empowering individuals who don't usually see this kind of opportunity to take control of their careers and dictate the terms of success from a place of equal footing to IT industry peers. Our experiences with courses and camps like this have motivated us to create as much opportunity as possible, and to create a diverse population of IT professionals that enrich the career field and enables personal success.
Q: How do you spend your free time?
Franklin: I spend my free time being with my wife and two daughters. Jaicie is a sophomore at Ball State University, and Justyce is a sophomore in high school. I am aware that as they get older, the active involvement window in their lives is closing, so right now, I want to create as many moments as possible with them as I can.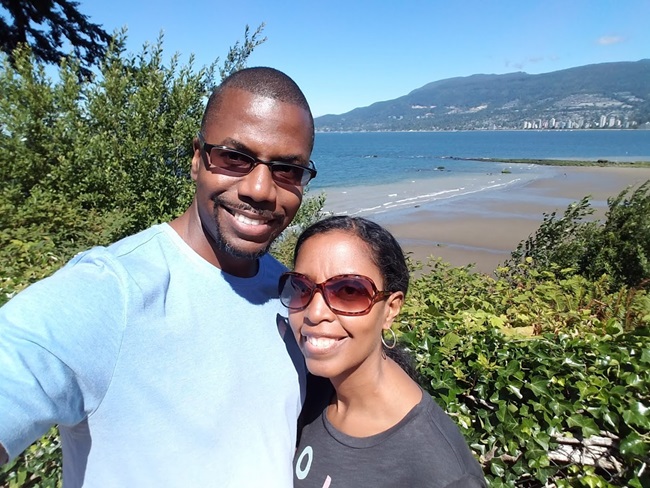 Q: What are you reading?
Franklin: I have a bad habit of reading two books at the same time, so today I'm reading Inclusion by Jennifer Brown and An Everyone Culture by Robert Kegan. My top three favorite authors aside from the Bible are Wayne Dyer, Dan & Chip Heath, and Art Katz.
Q: What's on your playlist?
Franklin: I am currently binge watching a couple of shows. These include Luke Cage, Kim's Convenience, and The Office, for the second time around.
Learn More
Want to learn more about TEKsystems – a company whose mission to build a better tomorrow through inclusive leadership, innovation, and transformation? Then explore TEKsystems services that help companies take advantage of a new world of opportunity, as well as how it could propel your career forward by exploring its jobs page.