Dedicated to HR technology, Neil Cains is someone who works hard at what he loves to do, and who enjoys the challenge and process of growing professionally. It's an approach that works for many Allegis Group employees due to the company's steady growth over the past 35 years and the many opportunities available across its global network of talent solutions companies.
Since joining Allegis Group in 1999, Neil has made it his mission to improve the customer and employee experience. Starting as a developer in 1999, he has seized every opportunity. He rose to the role of technical lead in 2004, then an IT manager in 2006, followed by an IT director in 2012. In 2014, Neil became an enterprise architect, and then earlier this year, he was named as the founder and CTO of Allegis Group's Innovation Lab. In his personal life, he is a family-oriented man with three kids, and the work-life balance is very important to him, as well as travel. From the United Kingdom and Tokyo to the United States, Neil has worked and traveled throughout several continents, enjoying every chance to explore and embrace various cultures with his family.
Q: Why did you join Allegis Group?
Neil: In short, the people were the ultimate reason. I initially interviewed in 1999 to be the first developer at what was then called Aerotek Europe, building and maintaining the applicant tracking database. The focus of my interviews was on my potential future at the company. Everyone I spoke to was very proud of their role, what they had accomplished as part of a team, what needed to be done next, and what future opportunities I'd enjoy as part of their team. I was convinced this was my future by the end of the interview. I have never had so much fun working so hard. That is entirely thanks to friends and colleagues I have had the chance to work with during my career. With every part of Allegis Group I visit, I meet so many different types of people who all have that competitive Allegis Group edge to be the best.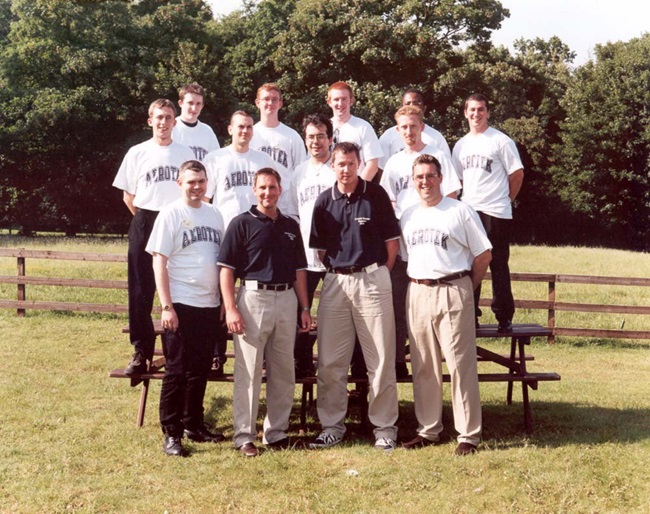 Q: Who plays a prominent role in your happiness at work and your continued career success?
Neil: I've had the good fortune to work with so many passionate mentors who have held me accountable to develop my career, kept me on track, and been there when I needed a friend. It is very much seen as an honor and a privilege to be a mentor at Allegis Group, and that role is embedded in our culture. It is not a process or procedure; it is as natural as breathing to want to help people around you to succeed. It is why our company's tagline, "Opportunity Starts Here" makes so much sense to me.
Q: What skill would you like to learn and why?
Neil: I get regular opportunities to present on behalf of Allegis Group in public. I enjoy representing our team, but public speaking always has and still does terrify me. I am getting better at concealing my terror, but I would love to build my confidence and not put myself through so much internal pain every time I get up to speak.
Q: Which among Allegis Group's core values is most meaningful to you?
Neil: Relationships are the stand-out core value for me. Much of my personal success and the company's success come down to building strong relationships. We have a pretty strong internal competitive edge. That's what keeps everyone hungry; building relationships is what allows us all to work together.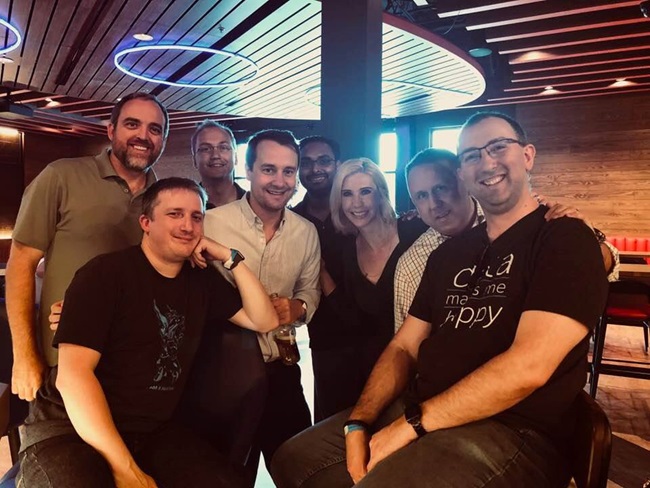 Q: In your role, describe any ways that you have provided opportunity to others or ways in which opportunity has been provided to you.
Neil: Throughout my life in the organization, I have been lucky that I've always had people, mentors, and leaders who have helped me to identify my goals and drive me to work toward them. Over the last five to six years, I've been seeking opportunities to travel for my work. I was able to work with the entire Allegis Group organization to figure out where my role and skill sets were most needed. That ability gave my family and me the opportunity to travel to work in the United States and the United Kingdom. Traveling for work has been exceptional for the Cains family, allowing us to experience new cultures, new schools, and much broader horizons. It means everything to me that I have been given the opportunity to work toward that. I also have to credit my leadership for my most recent job growth opportunity, where I've had the chance to work with Global Development Officer Chris Hartman and start up the Innovation Lab. Leading the Innovation Lab and enabling smaller technology startups the first step into our organization is exactly where I want to be now, and everything around it is about opportunity, whether it is a new opportunity for our business or an opportunity for those people with a great idea.
Q: Beyond the cultural benefits, what else excites you about international travel?
Neil: It is imperative that I understand how the business operates around the world. I've been to many parts of the globe for business: Asia, Europe, and North America. I've been able to go pretty much anywhere Allegis Group touches. I've been able to see how the business operates in different countries and continents, and see how they create solutions from a technology viewpoint. It has been validating to see that as the business has matured internationally, we have seen more and more people move around and use their skills in other aspects of the organization.
Q: Can you speak on your U.K. college education and how it prepared you for Allegis Group?
Neil: I was a computer science major and started very young in this company in the IT department. It was my first real job in an IT department, and Allegis Group took the skills I had learned and spent the time to work with me and hone them. I grew up in the business, working with people from the United States, as well as other parts of the world, and tried helping them relate to us, and helping my team relate to them. Then about six years ago, my wife and I were discussing possibilities to travel. At the time, we wanted to move to the United States, and we knew it would be with Allegis Group. The company identified a role for me and provided me with the opportunity to pursue it. I began working with a group over here in the States, and we subsequently built out the new technology system for the front office. My family and I have been here in the United States for about four years. I left that role at the start of this year to officially begin working on the Innovation Lab.
Q: If you could travel anywhere, where would you go and why?
Neil: If I could travel anywhere, it would be back to Tokyo. I managed to spend a couple of weeks there, blending work and vacation. It was a fantastic mix of Western and Asian cultures together. It is so different in terms of how people interact with each other, and I want to spend more time there.
Q: How do you spend your free time?
Neil: As probably every parent realizes, a lot of my free time is spent interacting with my family. We are currently creating a few things at home with a 3D printer, including some robot-type projects. If we are not doing the whole school/sports combination, then a lot of our free time is devoted to these free design projects.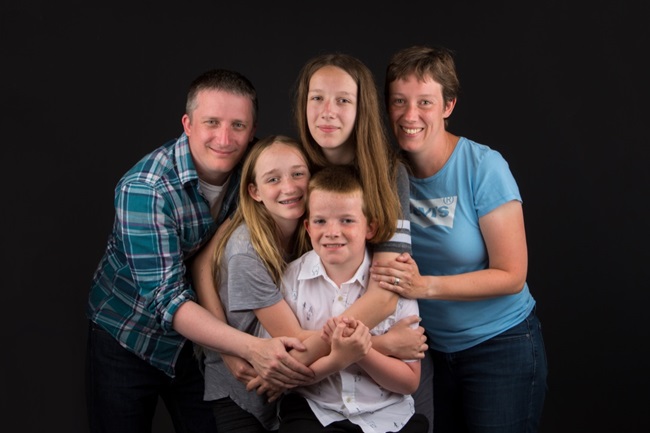 Q: If you could offer advice to your younger self, what would it be?
Neil:
It took me many years to figure this out – probably because I was devoted to computer science projects, which tend to be solo. But the most important thing is not just what you know but being able to communicate it to other people. Focusing on that communication skill and getting your message across – it doesn't matter how much you know if you can't get your message across. It's also critical to become comfortable with communicating in different situations. You need to say certain things in different ways to certain people.
A Leader in Innovation
To remain the dominant industry leader in talent solutions, Allegis Group must be great at innovating – and innovating fast. The Innovation Lab was therefore founded to conduct fast and unencumbered experiences of new ideas and to build innovative solutions to prove out technology concepts with a current focus on those that can improve the matching of people with great jobs. It's an exciting time at Allegis Group for Neil and his team, indeed! Check out our jobs page to perhaps find for your next opportunity.