During the week of 14 – 20 May our people in offices throughout the United Kingdom (UK) and Europe took time out of their busy schedules to promote positive mental health.
Mental Health Awareness Week (MHAW) is an annual event organised by the Mental Health Foundation.The year's MHAW theme was stress management.
Two thirds of us will experience a mental health problem during our lifetime, and stress is a major contributing factor. By tackling stress, we can go a long way to tackle mental health issues such as anxiety, depression and even self-harm or suicide.
During the week we shared articles, tips and resources to help our people actively manage their stress levels. Our Inclusion and Diversity Champions also ran activities within their offices throughout the week. See some of the highlights below.
Our London offices:
Broadgate Quarter
Our Broadgate Quarter office consists of people from both Aerotek and Aston Carter, as well as members of our Support team. Inclusion and Diversity Champion Ray Famurewa and Allegis Group EMEA President Sean Zimdahl organised a 'pet therapy' session with Sean's dogs Busta and Missy.
Ray also organised a lunchtime Pilates session on the balcony.
Holborn
Our Holborn office took part in a yoga session that was hosted by Nilufar Ahmadi, a Recruiter for TEKsystems.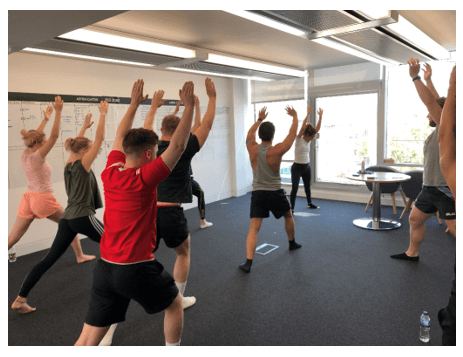 Edinburgh:
Our Edinburgh office took part in a 'mindfulness mile' where everyone left all forms of technology in the office and went on a 20-minute walk in the park in front of their office.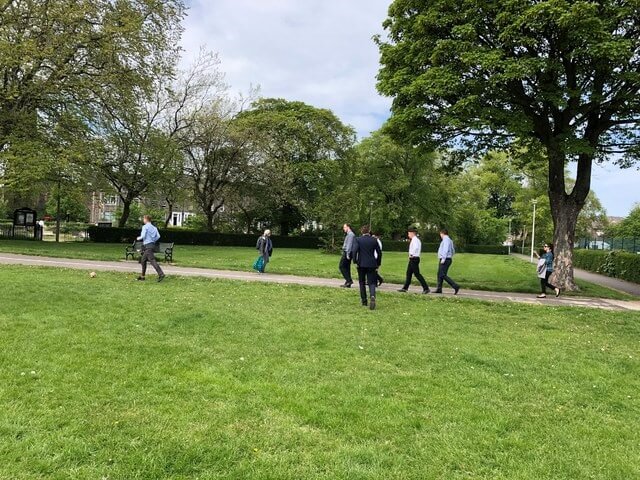 Stockholm:
Inclusion and Diversity Office Champions, Josette-Elise Kazzi and Nancy Boon, also arranged for everyone in their office to take part in a mindfulness walk.
Nathalie Reyes, a TEKsystems Consultant, said "It was a breath of fresh air to have the walk in the middle of work when you can just pause and be carefree.
"It was a great opportunity for us as colleagues to be able to talk about other things non-work related and walk at our pace, not to be in a hurry all the time.
"With such good weather, we also had an ice cream at the end of the walk as a treat!"
Our Support Business:
Our Support team based in our Bracknell office really embraced this year's Mental Health Awareness Week.
They arranged three lunchtime activities – a 'Walk & Talk', an event relaxing and watching cartoons in the boardroom and a 'technology free' session playing board games. They also made a post-box where people could 'post' notes about the things that are stressing them as well as anything they are grateful for.
Even at our annual Support Conference our people got involved, engaging in a mindfulness session where an external psychologist led them in meditation.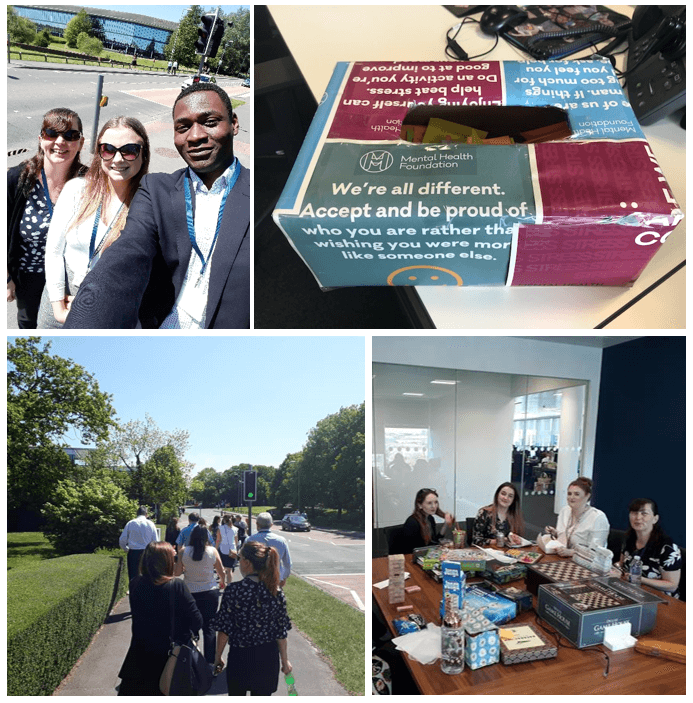 We'd like to thank everyone who got involved; in particular, our Inclusion and Diversity Office Champions who organised these fantastic activities. It's only through recognising key awareness weeks that we can truly challenge the stigma associated with mental health and encourage people to seek support.